Experience the launch of the
NEW LFS Inline Filling Machine for Dairy & Food
It has been a long time since we have been together in person! That makes it even more exciting to invite you to our Syntegon booth at Pack Expo Las Vegas 2021.

Join us to celebrate the world debut of the new Syntegon LFS Inline Filling Machine for preformed cups and containers. Experience the first reveal of this new machine and discuss with our experts about the latest technology for filling dairy and food products.
The LFS machine has a unique modular design that achieves the highest flexibility and adaptability to changing market demands, paired with the most stringent product safety standards on the market. This allows you to reach your production targets at high efficiency and maintain your brand reputation with top quality products. Let's discuss how we can help you with our short delivery time and quick production ramp-up.
The live presentations will include corresponding service offerings and digital solutions that can be tailored to your specific needs. With our digital applications, you will benefit from a holistic concept for generating, processing and analyzing machine data and thus achieve a new level of digitalization.
Will we see you at Pack Expo? If not, we will have recordings available online in the coming weeks so that you will not miss our important news and updates.
Register exclusively to watch the show
on demand
*Please note that on Day 3, Sept. 29th there will only be morning shows.
The LFS is unique in that it is the first machine of its kind offered by Osgood that allows our customers to configure the machine solution they want now, but also allowing for expansion of their product line in the future. The modular design of LFS means that additional modules can be integrated into the machine later on should a customer want to include sterilization of the containers, or sealing medium, or apply over-cap lidding, without needing to order a completely new machine. The LFS offers superior flexibility and adaptability for all of your filling needs.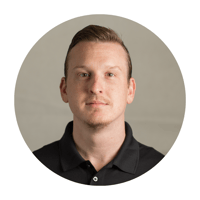 Lead Mechanical Design Engineer
The LFS machine is fully designed with our customers in mind. We started an open conversation with our customers, listened to their needs, wants and expectations for a new type of dosing machine. Based on the collected feedback, we focused on improving current technology while introducing new functionalities which added the flexibility our customers wanted. This machine is designed with what is needed now with the ability to add what they may need in the future. The goal is to help our customers to be leaders in their market with a long-standing, safe, and smarter machine that will help their business flourish. The LFS will allow our customers' to reach the success they work so hard for.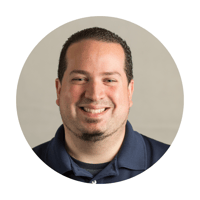 Controls Design Engineer
LFS is our answer to our customers needs for filling technology advancements that allows them to plan for now and later as their product market requirements change. It combines our decades of industry experience with our customers wish list of technology advancements. LFS offers great flexibility and high performance, while ensuring reliable processes and easy operations to allow customers to adapt as they grow.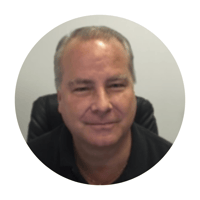 Sales and Marketing Manager
Our Remote Service Assistant is just one of many innovative products that we would like to introduce to you. Syntegon's Service portfolio covers every phase of the machine lifecycle. Get in touch with us at Pack Expo 2021.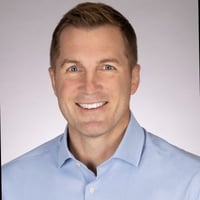 Business Development Manager