Get exciting insights into the unique challenges of cookie, biscuit and cracker packaging
Cookies, biscuits, cracker and the like are a delight for consumers around the world – and a challenge for manufacturers everywhere. Offering different shapes and sizes no longer suffices in the battle to win over ever more demanding clientele. Instead, baked goods producers have to keep an eye on various market and consumption tendencies. Taking these trends seriously and adjusting product portfolios and equipment accordingly is key to sustained economic success – and securing a strong foothold in a market that hardly ever stands still.
Besides providing an in-depth analysis of these drivers and the corresponding requirements, the whitepaper guide compiles successful customer case studies from around the globe. They demonstrate how manufacturers respond to these challenges in different production environments, for highly specific products and at varying levels of automatization, with a focus on handling and infeed technology.
---
The Whitepaper addresses the following questions
Which trends are currently dominating the cookie, biscuit and cracker
market? What does this mean for handling and infeed solutions of the packaging process?
Which handling and infeed solutions are best suited for each product? What are the advantages of on-edge and flat handling, respectively?
What handling and infeed solutions have other manufacturers selected based on their individual situation? What benefits do these solutions offer?
How can I unlock the full potential for my production and which services and digital solutions support me in this?
Complete the form to get your Free Whitepaper Guide
Knowing each other's business for more than 25 years is a great advantage and translates into an open and trustful business and personal relationship.
Sir Boyd Tunnock, CEO of Thomas Tunnock Ltd.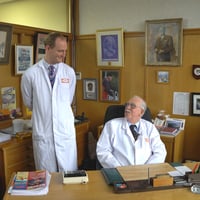 Thomas Tunnock Ltd.
We highly appreciate that Syntegon is represented locally by a team of specialists. For us, this is definitely a major advantage. Production is now in the safe hands of Syntegon service technicians and two experts, who have been trained on this specific system and its technologies.
Hector Laing, Manager of the gluten free factory at Nairn's Oatcakes Ltd.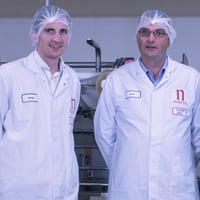 Nairn's Oatcakes Ltd.
Besides being able to rely on cutting edge technology, we are also very happy with the relationship with Syntegon and enjoy having a strong partner at our side.
Delroy M. Walsh, Operations Manager at Wibisco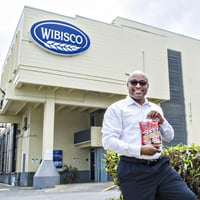 Wibisco